Making Drivers Education and Drivers Training Affordable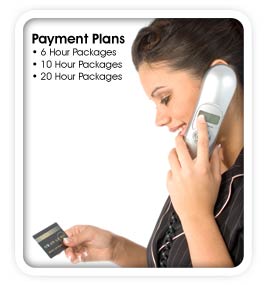 At OnlineDriversEducation.com, we know that getting a good drivers education with quality behind the wheel education is not cheap. That's why we offer payment plans that break up your total driving school costs into smaller, easier to pay amounts.
You can choose to pay as you go, simply paying for each lesson one at a time.

If you live in our behind-the-wheel driving school area, you can use payment plans to help spread out your payments for any of our multi-hour driving packages. Some of the packages available to our students are:


Six Hour In Vehicle Driver Training Payment Plans
6 Hours In-Car Driving School Education
Includes Unlimited DMV Practice Tests
Includes 1 DMV certificates
Satisfies CA Requirements for Drivers Training

Six Hour (6 hr) In Vehicle Driver Training / Online Drivers Education Combination Package Payment Plan
Online Drivers Education AND 6 Hours In-Car Driving School Education
Includes Unlimited DMV Practice Tests
Combo includes 2 DMV certificates
Satisfies CA Requirements for Drivers Education and Drivers Training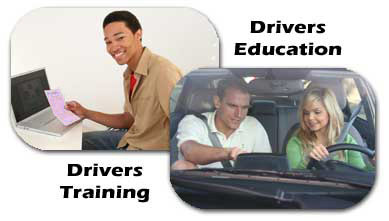 Ten Hour (10 hr) In Vehicle Driver Training Payment Plans
10 Hours In-Car Driving School Instruction
Defensive Driving Methodologies Explained
Includes In Depth Freeway & Canyon Lessons
Includes 1 DMV certificates
Satisfies CA Requirements for Drivers Training

Ten Hour (10 hr) In Vehicle Driver Training / Online Drivers Education Combination Package Payment Plan
Online Drivers Education AND 10 Hours In-Car Driving School Instruction
Includes Unlimited DMV Practice Tests
Defensive Driving Methodologies Explained
Includes In Depth Freeway & Canyon Lessons
Combo includes 2 DMV certificates
Satisfies CA Requirements for Drivers Education and Drivers Training

Twenty Hour (20 hr) In Vehicle Driver Training Payment Plans
20 Hours In-Car Driving School Instruction
Includes Unlimited DMV Practice Tests
Advanced Defensive Driving hours
Includes In Depth Freeway & Canyon Lessons
Crash Avoidance / Evasive Driving
Includes 1 DMV certificates (license)
Satisfies CA Requirements for Drivers Training
See What Drivers Education Courses Available in Your Area - Register Here